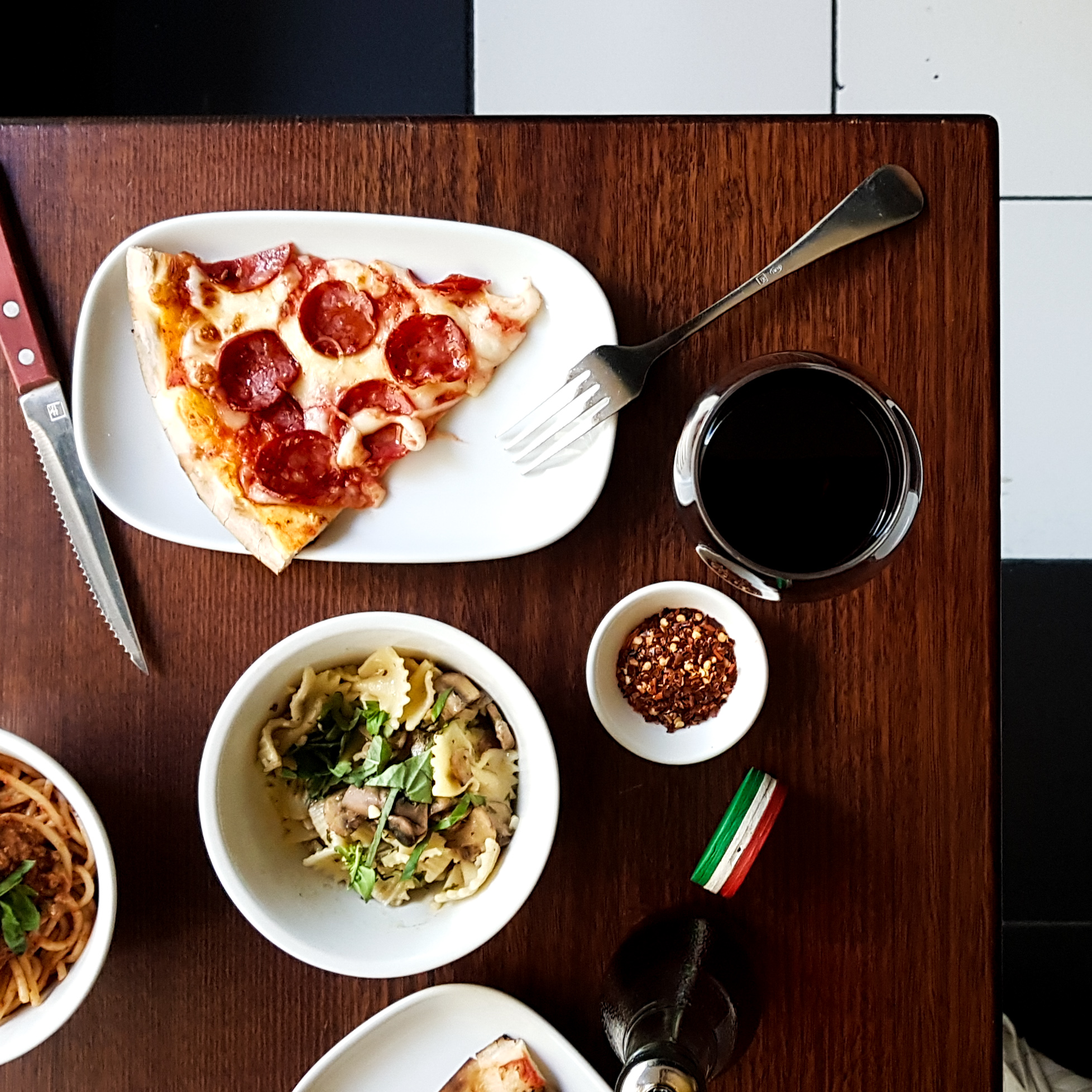 First came unlimited pizza and pasta, now bottomless booze is here.
"Pizza Autentico is celebrating its fifth anniversary the only way it knows how: with unlimited pizza and pasta and bottomless beer and wine.
The unlimited pizza and pasta deal costs $25 per person and is available every day; the bottomless drinks option is $50 per person and available to groups of four or less every day, and to groups of five or more Monday to Thursday…"
Concrete Playground: Aug 2018
The grown-up version of your primary school Pizza Hut party shovelfests, Pizza Autentico is a reimagined all-you-can-eat concept. Reminiscent of a big ol' family gathering, Pizza Autentico's vast stone slab table on the bottom floor seats around 25 people. For $25 downstairs , Pizza Autentico serves up all you can stuff into your face for 90 minutes. Roaming waitstaff will drop off many different pizzas and pastas…
"Got hollow legs? Surry Hills has the answer with Pizza Autentico: a pizzeria with a unique dining concept. You pay $25, and have 90 minutes in which to consume as much authentic Italian pizza and pasta as you'd like.
The communal dining table at Pizza Autentico will be laden with 30 styles of traditional thin-crust pizzas…. You'll be taste-testing classic cheesy crusts like the simple prosciutto pizza with fior di latte and rocket, and carb-filled bowls of fresh ingredients like the housemade gnocchi…"
"If you thought all-you-can-eat restaurants expired in a grave of 1990s-style bain-marie Chinese, it's back. with the reimagined all-you-can-eat concept Pizza Autentico. Inspiration for Pizza Autentico came from Brazilian churrasco restaurants, It buys a 90-minute timeslot in the restaurant in the evening… The simplicity of the concept lets us bring our costs down. And it is pretty easy to understand, there's a real appetite out there for it; you've only got to look at burgers, people like simple,"